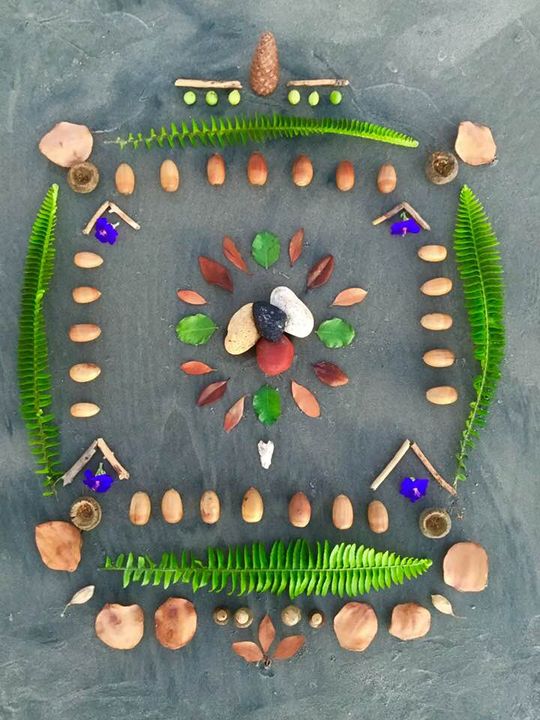 To all my relations ~ Mitakuye O'yasin
Praying for healing ~ revitalizing spiritual strength. Safe travels through transitions, and corridors of uncertainty. Keep our minds illuminated with faith in our Creator, ancestors wisdom, and companionship with relatives. Let our homes be filled with the sweet aroma of sage. Purify the inner sanctuary of our hearts that we stay in harmony with Unci Maka ~ so that with unrelenting resolve…We will put end to our disappearing Sisters. We MUST MAKE THIS VISIBLE Until it can no longer be ignored.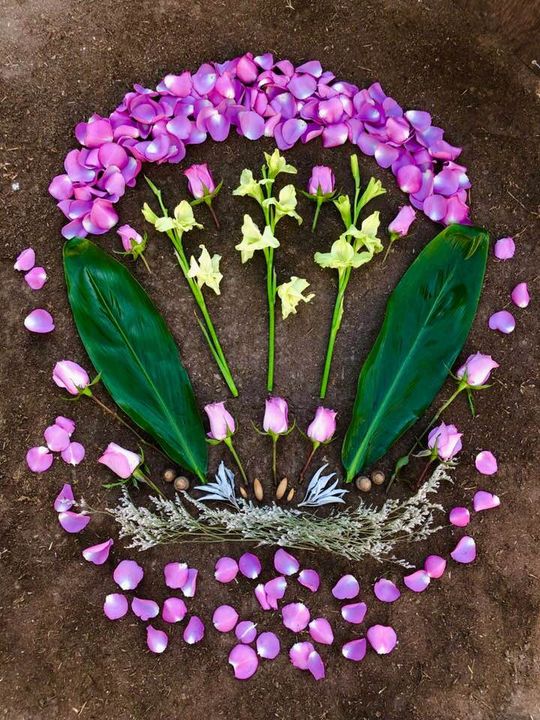 The overpowering healing presence ~ found in delicate, soft, beauty, lifts the spirit. Stirring the hidden sorrows of the soul to arise to the sacred place of rest and trust in the Creator. The scent of Mountain sage ever so strong as I ran passed…called me back ~ providing an offering; the blessing for our Sunrise Prayers for our Sisters.4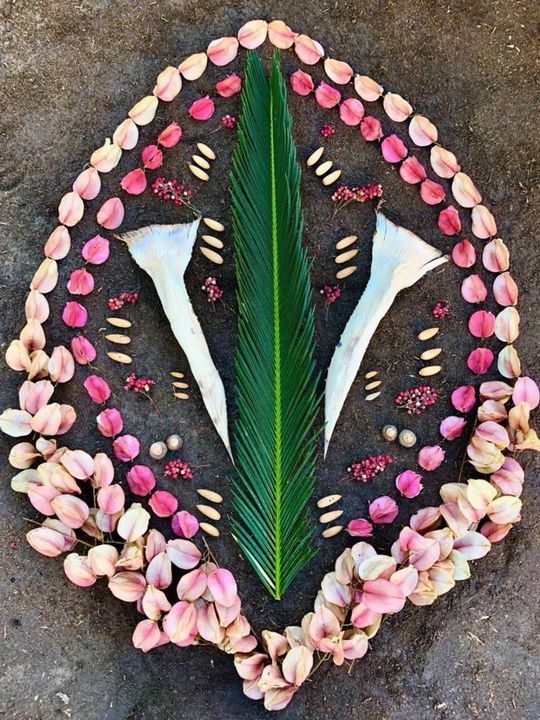 Sunrise Prayer Warriors MMIW ~ the persistent call of the spirit ~ refreshing in rainstorms ~ opens renewing of heart and mind enabling to stay the course with strong conviction; the path of prayer, Rising with the sun for our Sisters. MMIW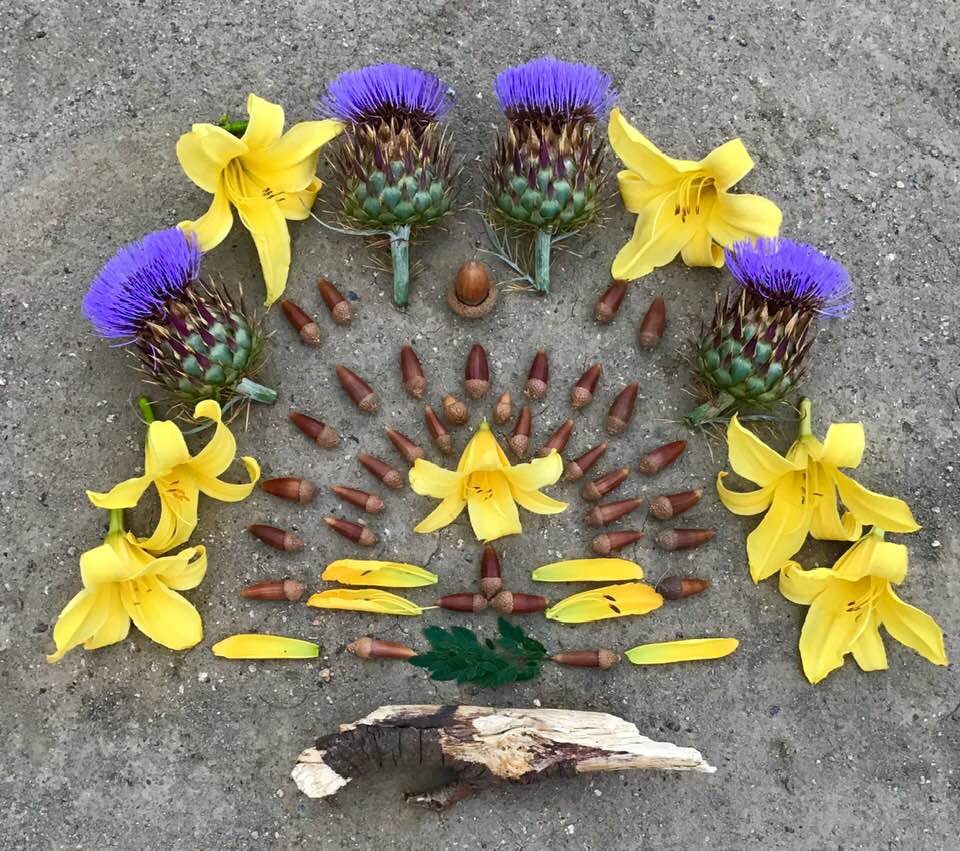 Sunrise Prayer Warriors ~ in daily action ~ a Ceremony ~ a Prayer Run ~ confront the spirits of darkness ~ Calling on the strength, guidance and wisdom of ancestors and trust in the Creator for all that is good in making a way forward on the journey of Justice. Healing power to restore and recover grief stricken families through spirit medicine, Holy Spirit, Sacred places, plant relative's and love of communities. We remember you every day sweet sisters and all Missing people. 💜 #MMIW #MMIP #JourneyofJustice #PrayerWarriors #SpiritualUnity #PrayerRunners #SacredMountain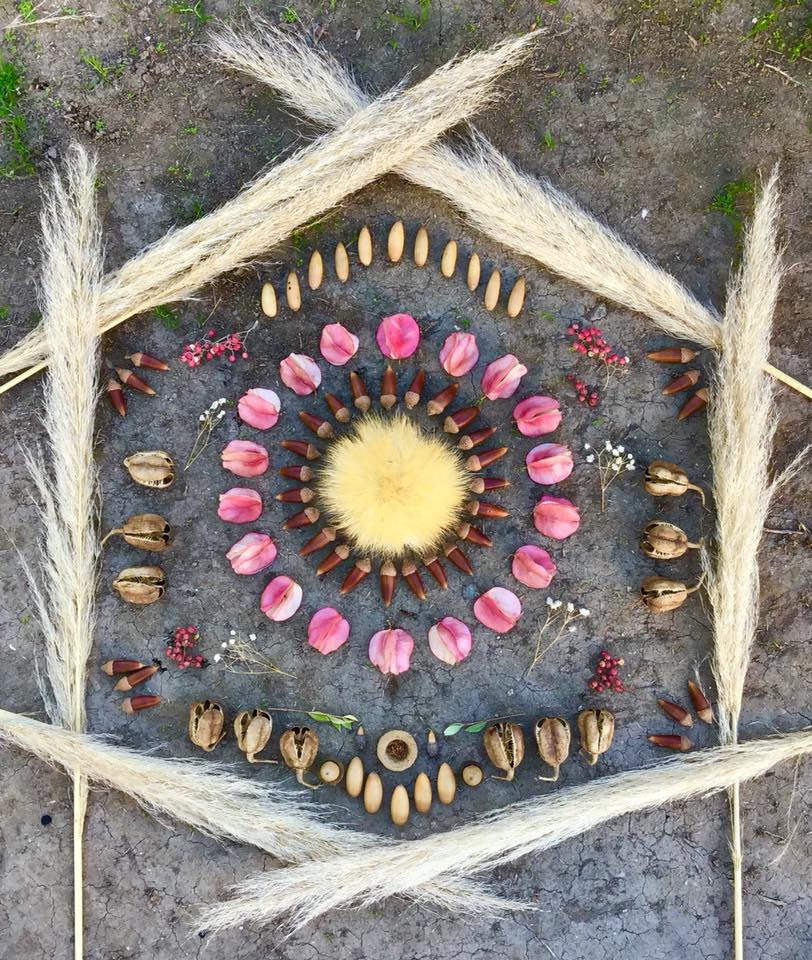 Sunrise Prayer Warriors ~ Women of Strength, Spiritual-underground, songs from the heart give rise to resilience, surpassing our pain; transforming to power only felt by the wind that comes from hummingbird's wings. MMIW #protectthesacred #defendtheland#MniWiconi #Sisterhood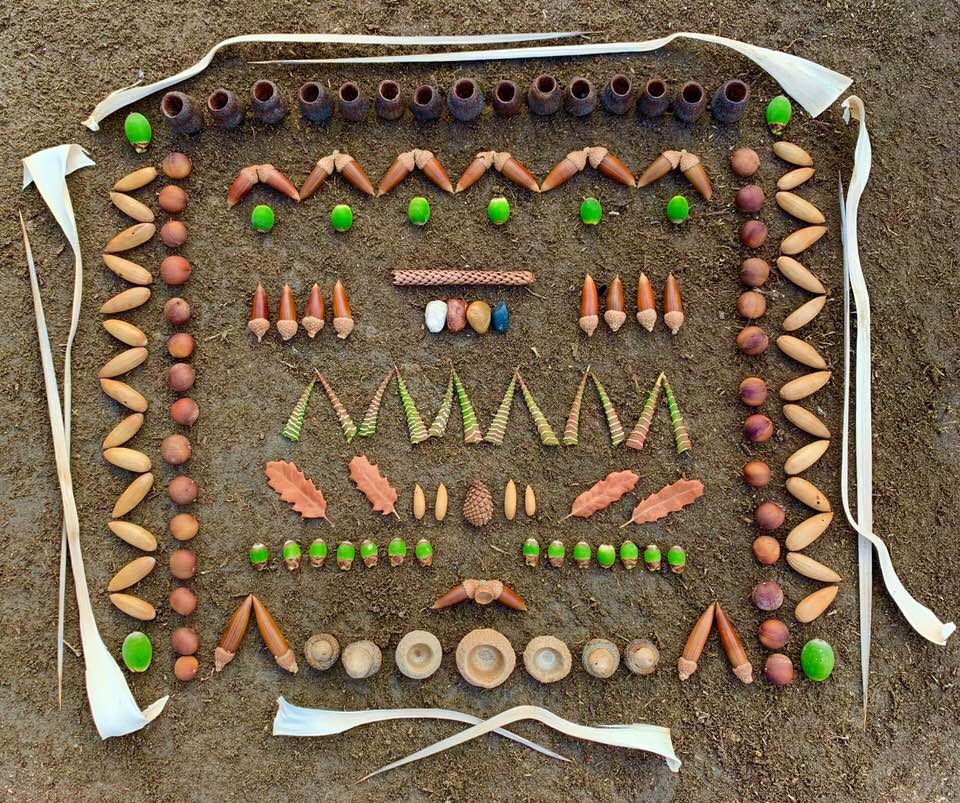 Sunrise Prayer Warriors MMIW. An empty earthen canvas fills with Prayers ~ the life of the spirit lived from day to day ~ connected to the earth, balanced by the beauty ~ creator's expression heals the wounds buried in hiding, offering medicine for the soul. Unci Maka ~ Wopila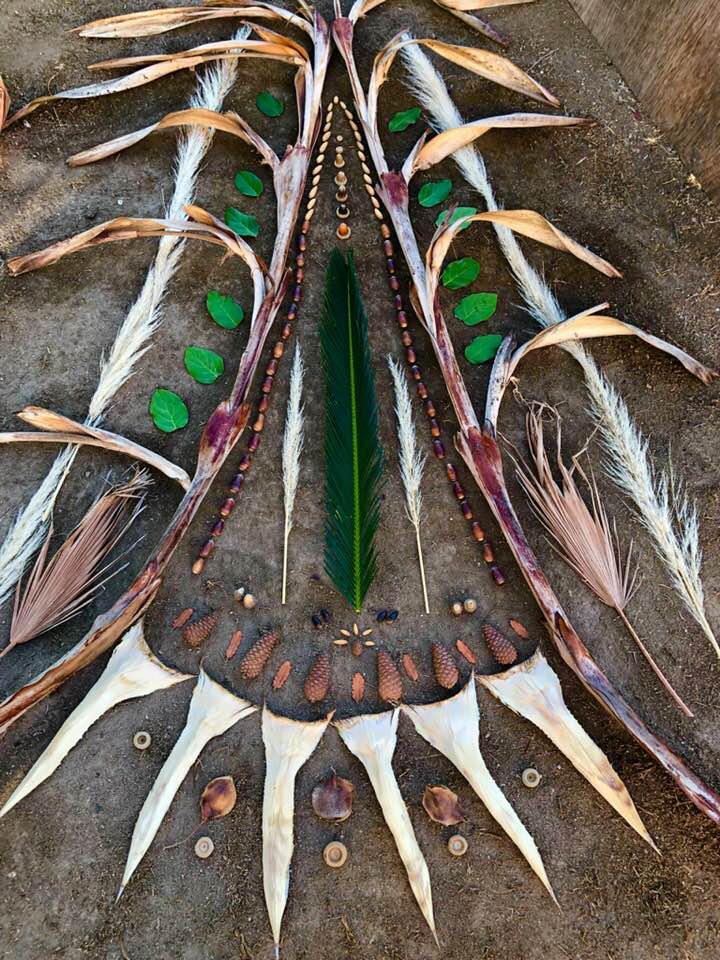 Palm fronds offered by the tree gave nearly a 5' frame for the altar, waxy chestnut acorns from Tongva land ~ yucca ~ from a fallen yucca tree in Indian Gorge, the desert. Tree pods off a local Eastlake morning walk ~ kumeyaay land, earthen trails offer Catonine tails … and pines… so blessed to share in Creators prayers for our Sisters.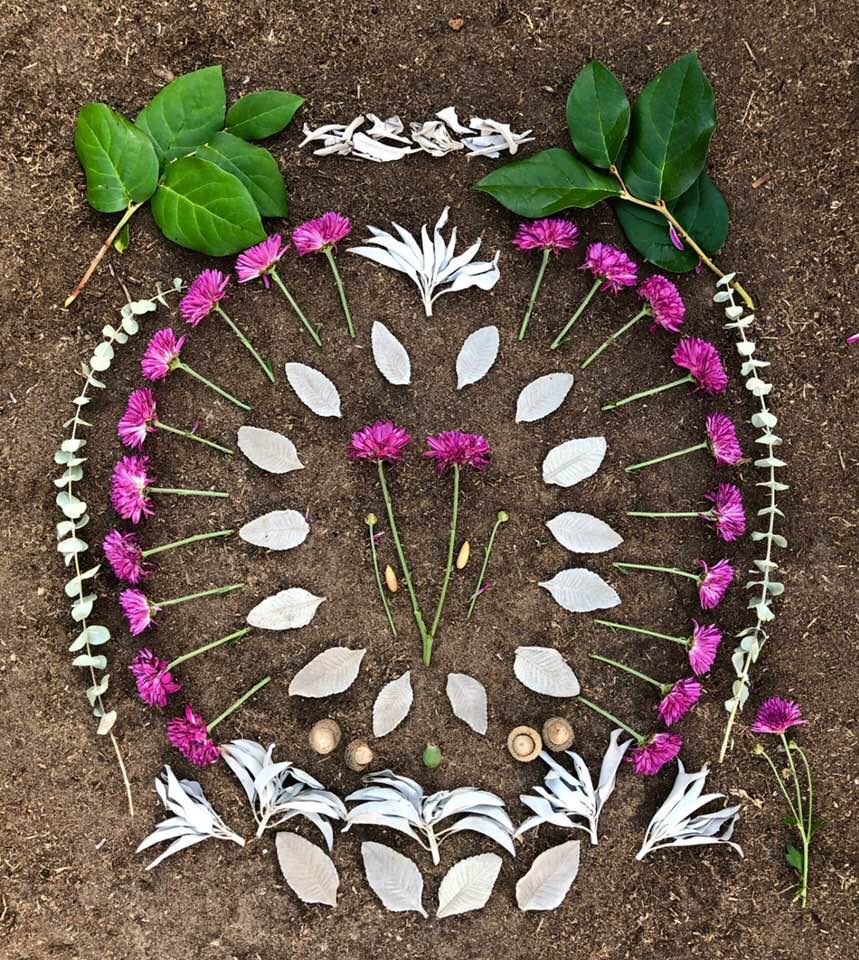 Sunrise Prayer Warriors #MMIW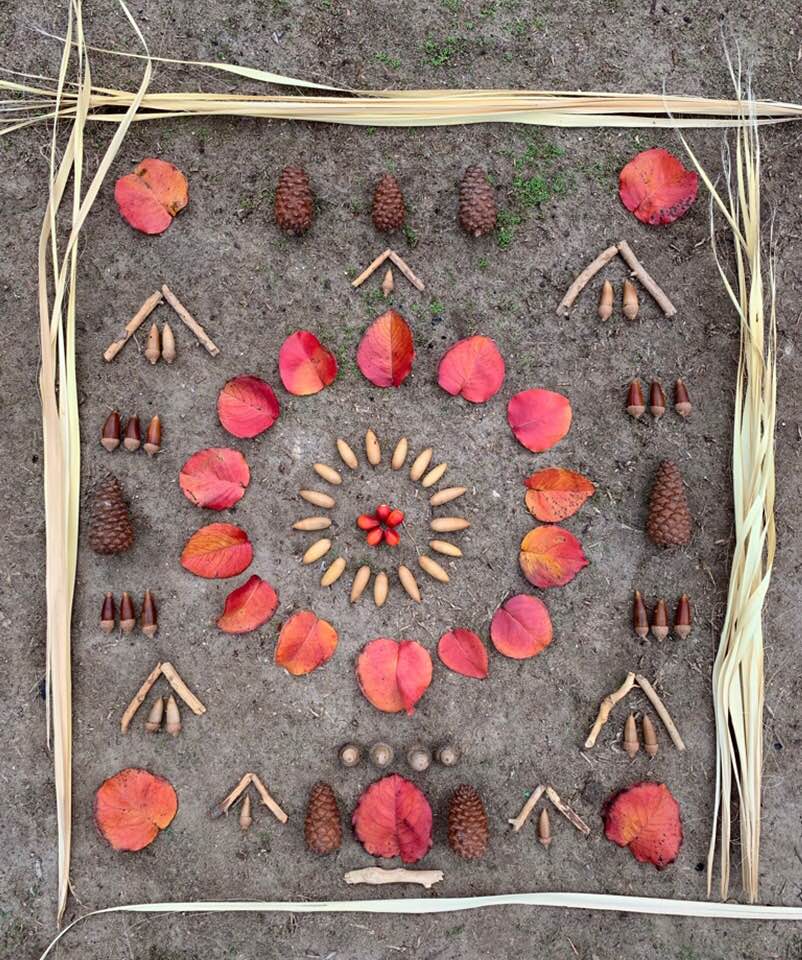 Sunrise Prayer Warriors  ~ Rise with the Sun Ceremony and Prayer Run for our MMIW MMIP La Jolla Shores San Diego.